VinylMaster Cut – Vinyl Cutter Software Basic
basic cut 4.0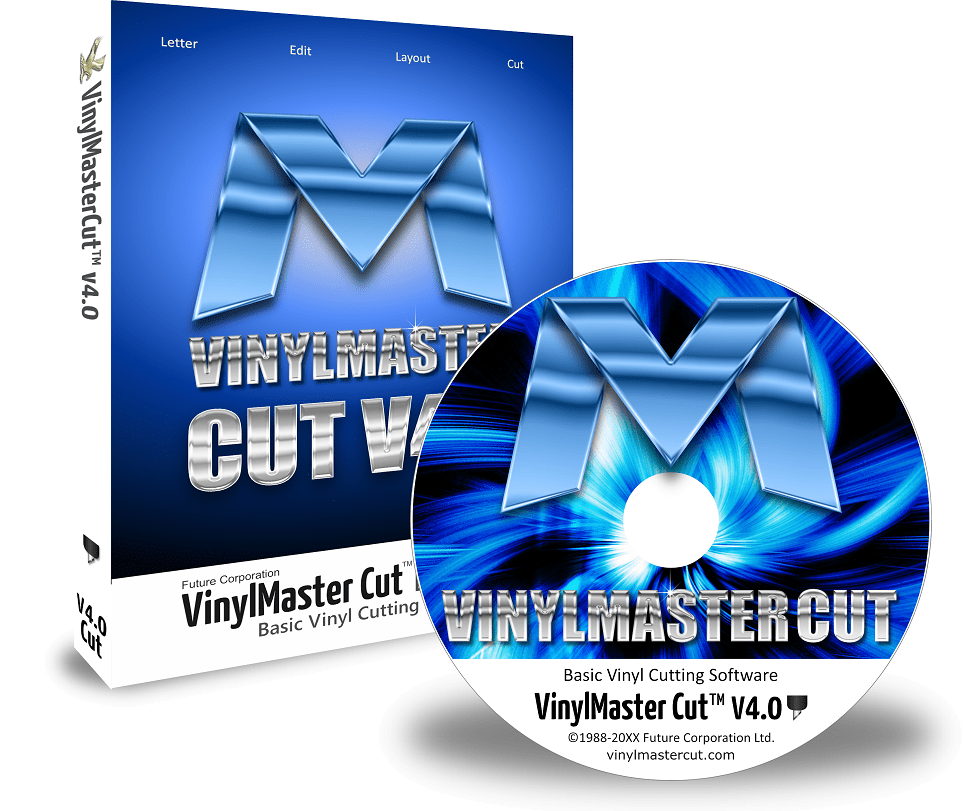 VinylMaster Cut is for simple sign making using a vinyl cutter and allows you to produce vinyl lettering, logos and pinstriping. VinylMaster Cut comes with a suite of text, curve and object tools and fully supports ARMS and Laser cutters for contour cutting.
Draw your own designs
Designing couldn't get any easier! This powerful sign cutting software comes with a suite of various drawing and editing tools to draw and edit any shape, text or logo directly on the screen.
VinylMaster Cut is dedicated software for:
• Designing Simple Text, Curves and Shapes i.e. Vector-Based Artwork, by
• Providing You with a Suite of Basic Design Tools & Features, and
• Easily Laying out Your Artwork and Designs, then
• Sending Your Artwork to a Vinyl or Die Cutter (inc. Laser/ARMS Cutters) and/or
• Exporting Your Artwork to a .ai, .dxf, .eps, .jpg or .svg file
VinylMaster Cut includes the following tools and features:
• Contour Cutting Wizard plus Print & Cut from two or more devices
• AI, EPS, PDF & SVG import/export (inc. text, images, gradients etc.)
• Text and Curve tools
• Cutter/Printer support with over 5,000 direct drivers included
• 250+ Clipart
• Online Manual, Online FAQ, Knowledgebase plus more
• 200+ Lessons and Tutorials included at no charge